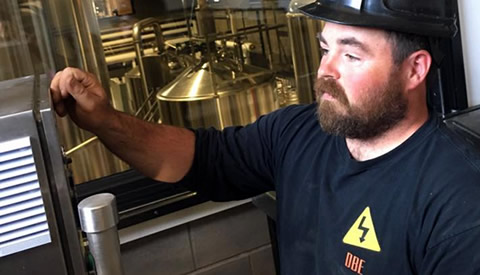 Welcome to Beattie Dukelow Electrical
We are a proud locally owned and operated company originally based out of Spencerville, Ontario now located in Maynard, Ontario.
Servicing Eastern Ontario, Beattie Dukelow Electrical Inc. specializes in all your electrical needs including Residential, Commercial, Industrial, or Agricultural services. Contact us today for more information, or to request a quote.
What We Offer
We offer a comprehensive range of electrical services for residential and commercial properties at a reasonable price.

Cutting Edge
Tech
Beattie Dukelow Electrical only uses the most up to date equipment and technology. We pride ourselves on always following and adjusting to new trends.

Skilled & Trained
Personnel
All of our employees are highly experienced, fully trained and certified. We develop employees through the apprenticeship program to the journeymen stage.

Fast & Reliable
Services
Beattie Dukelow Electrical offers fast and reliable service. With years of experience, we are able to service and troubleshoot different situations.

Off Grid & Solar
Solutions
Want to go off the grid? We can help with that. We offer solar and generator options to meet your needs.

Certified Electrical
Design
With our AutoCad certified employees we can offer residential electrical design. This will help with your new home, or current renovation projects.
At Beattie Dukelow Electrical, no project is too small or too big for us to take on.
We are up to the task for a wide range of projects.
Our Team
Beattie Dukelow Electrical has a team of professionally trained and certified electricians. We think of our team as a work family.